Submitted by
content
on Tue, 03/28/2017 - 04:00
Brazilian side Chapecoense have won their first international game since they shook the football world in November when a plane carrying 19 players and coaching crew crashed.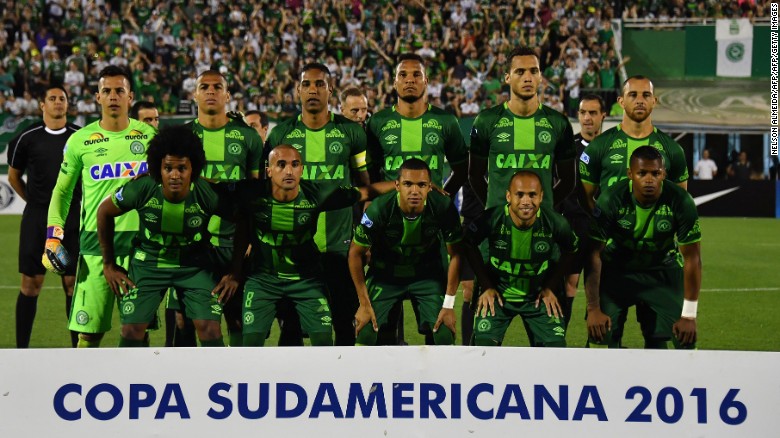 At least 71 people died during that crashed and it seemed like an incident that could mar the club for a long time.
However, the side have continued strong, winning their first Copa Libertadores clash against Zulia 2-1. They were hosted in Maracaibo in Venezuela but went on to win the elite regional tournament.
The victory means that they are atop Group 7. Hopefully, the club's fairly tale story continues. Chapecoense won promotion to the top flight in Brazilian football in 2014 but stunned everyone when they reached the Copa Sudamericana final. They were set to play the first leg of the game before the crash near Columbian city Medellin.
Of all the players aboard the flight, only the goalkeeper Jackson Follmann – who had his leg amputated – defender Neto and forward Alan Ruschel survived. Neto and Ruschel got the chance to appear in the squad that played on Tuesday. Reinaldo and Luiz Antonio scored for the team in the emotional match.

The team had played their first match late January, after the team recruited 22 new players. They played a friendly against the country's league champions Palmeiras, with the three players that survived the game receiving the Copa Sudamericana before the emotion-filled game.
The stadium was filled, with the players and families of the victims receiving the trophy and medals. The game stopped in the 71st minute for everyone to honour the dead before it continued. Colombian side Atletico Nacional – their supposed opponents in the final – backed the team to be awarded the title.