Submitted by
content
on Wed, 05/16/2018 - 05:43
AS Roma sporting director Monchi believes the transfer market has gone crazy since Neymar's world-record move to Paris Saint-Germain last summer. The Brazil international had achieved plenty of silverware during his time at Barcelona, but he opted for a surprise switch to Parc des Princes in order to enhance his chances of winning the Ballon d'Or title.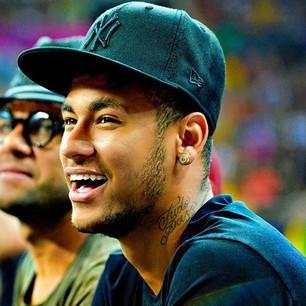 Speaking to an Italian outlet, Monchi highlighted that Neymar's transfer has urged clubs to demand more money for less-skilled players, but believes this trend will end sooner rather than later, he said: "If football has gone crazy? No, the transfer market has gone crazy. After Neymar, the market changed and it makes no sense. I'm referring to the transfer of Neymar to PSG for €222m, of course. Starting from that day, the market has gone crazy and teams are asking for a lot even for less-qualified players. Sooner or later the market will go back to normal."
AS Roma are due to tackle Barcelona in the Champions League quarter-final first-leg on Wednesday night, and Monchi refused to give away anything when asked whether the Giallorossi will look to curb the threat of Lionel Messi, he added: "I have no idea; I'll talk to the coach during the trip to Barcelona. I don't think we'll do something special on Messi, but as I said, I'm not sure yet."
The Giallorossi performed outstandingly well to progress ahead of Chelsea and Atletico Madrid into the Champions League knockouts, and they probably got their share of luck after meeting Shakhtar Donetsk in the round of 16. However, they can expect a difficult challenge this time around with Barcelona having been in tremendous form over the course of the season. The Catalan giants have succumbed to just one loss which came in a double-legged Copa Del Rey tie, and Eusebio Di Francesco's side need to work their socks off to get a positive result at the Camp Nou.