Submitted by
content
on Mon, 10/23/2017 - 07:59
Brazil international Neymar has made a sparkling start to his Paris Saint-Germain career, but the move would not have happened, had he listened to his father's advice.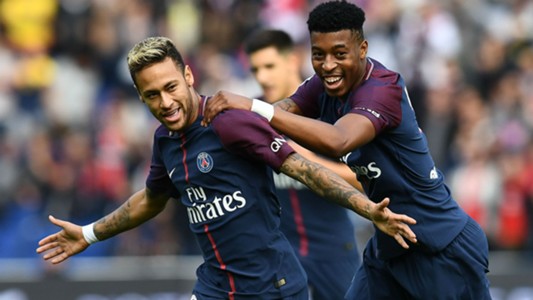 Neymar Sr. had urged his son to snub a world-record move to Les Parisiens in order to stay put with Barcelona.
Speaking on TF1's Telefoot, Neymar Sr admitted that he was reluctant to see his son leave the Camp Nou, but ultimately supported the forward's decision to move to the French capital, he said: "I was the one who hesitated until the last moment. I told him that the best choice was to stay but he wanted to take a risk. It was difficult, but Neymar wanted this challenge and we supported him. We were all proud when he was presented at PSG. To see Neymar projected onto the Eiffel Tower was incredible. He loves everything here."

As the leading star, Neymar is hoping to achieve Champions League success with Les Parisiens, and he is expected to challenge former clubmate Lionel Messi and Real Madrid superstar Cristiano Ronaldo for the Ballon d'Or this season. However, Neymar Sr. feels that winning trophies with the Capital outfit is more important as opposed to individual accolades which could have been achievable at his former club, he added: "To help Paris win the Champions League motivated him. If Neymar should win the Ballon d'Or, he will, but I don't think that he really wants it. If he wanted that he could have remained at Barcelona."
Neymar has already netted eight goals and seven assists for Paris Saint-Germain this term, and this has propelled them to the top of the French Ligue 1 with 22 points, three ahead of reigning champions AS Monaco. The Brazilian was involved in an on-field dispute with Edinson Cavani over a penalty earlier in September, but the pair appeared to have resolved their differences since. With international football having resumed, Neymar is back with the Brazilian national squad, and he will be aiming to knockout Chile from the qualification phase when two clash in the final game on October 10.