Submitted by
content
on Tue, 03/09/2021 - 08:02
Brazil national team player Lucas Paqueta was on target as Lyon beat Brest away from home in a week 26 clash to boost their hopes of winning the French top flight league at the end of the season. Lucas Paqueta was responsible for the opening goal of the five-goal thriller between hosts Brest and Lyon. Lyon ended up on the right side of the five-goal thriller as they almost let a three-goal lead slip against the home team. Brazil international scored the opener for Lyon after nine minutes thus taking his tally to four goals in 19 appearances in the league for his French club this term. Lucas Paqueta has done well in his first season at Lyon and he could still finish the season as a league title winner. He was signed from Italian Serie A giants AC Milan at the start of the season. Lyon paid €20m for Lucas Paqueta, who has two goals in 13 games for Brazil.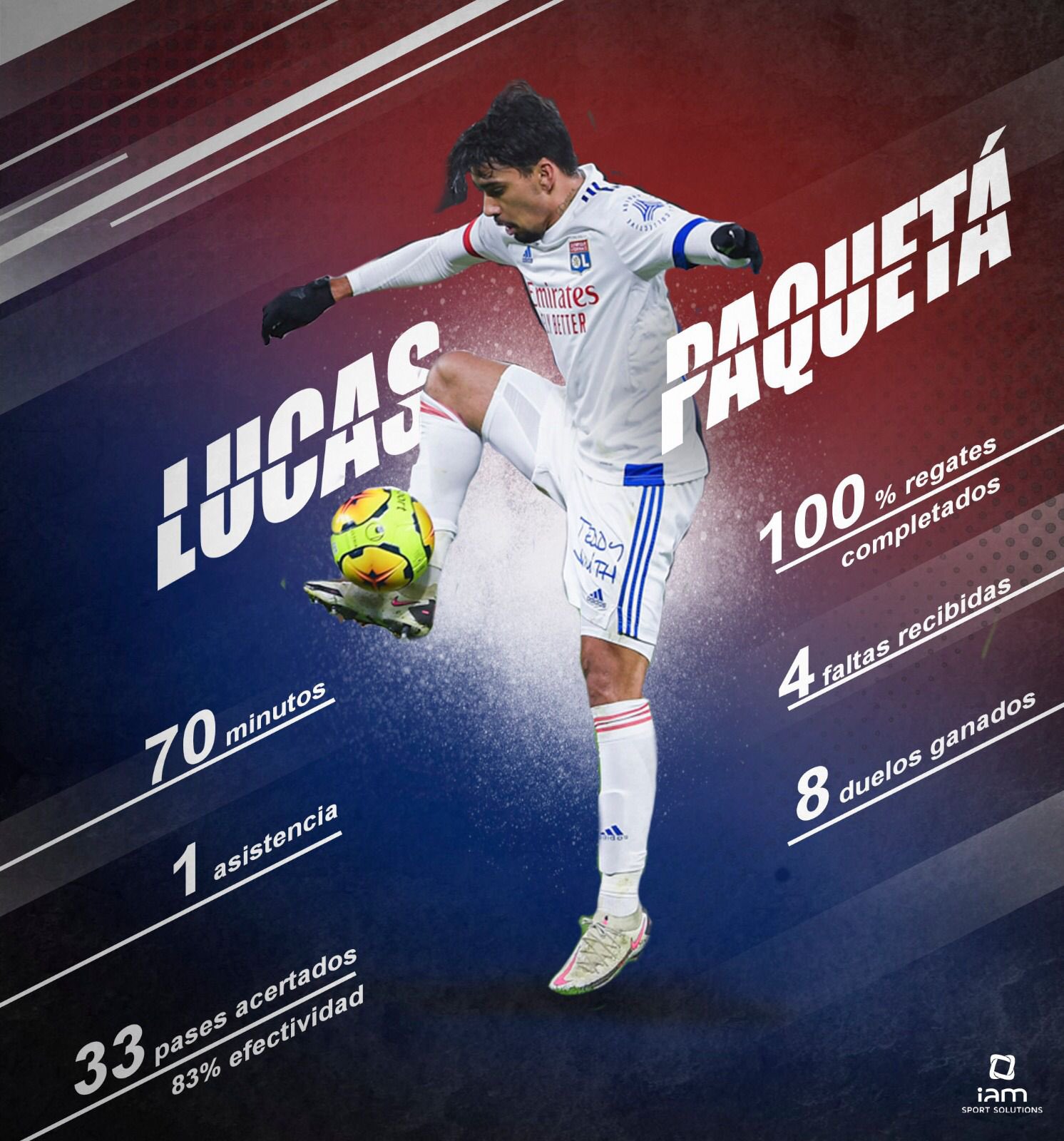 Lucas Paqueta set Lyon on the way to victory during the league game played on Friday night before French international HoussemAouar added a second goal for the visitors just before the half hour mark. Dutchman Memphis Depay gave Lyon a 3-0 halftime lead with the third goal right before the end of the first half.
Lyon were unable to consolidate on the goals from the first half and had to even repel the fightback from the hosts to take three points. Brandon Chardonnet pulled one back for Brest on 53 minutes before Irvin Cardona reduced the deficit to one goal with a second strike for the hosts on 74 minutes. Lyon thereafter held on for victory to move above defending champions Paris Saint Germain (PSG) and leaders Lille to the top of the table. Lille regained the lead with the 4-1 away win over Lorient.