Submitted by
content
on Thu, 01/14/2021 - 14:11
The Brazil international duo of Willian and David Luiz will return to Arsenal training on Thursday in time to feature in the squad for the Premier League clash with newly promoted club West Brom at the weekend.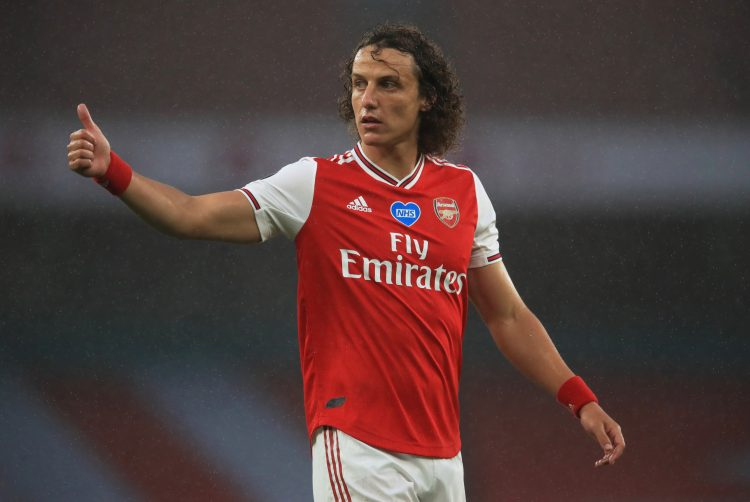 The Baggies will play hosts to the Gunners in a week 17 league outing scheduled to take place at The Hawthorns onSaturday night and the aforementioned Brazil duo of David Luiz and Willian are expected to be part of the Arsenal squad for the game.
Willian and David Luiz have missed the last three Arsenal games in all competitions because of all illness. It was also revealed by the club that the two players have not tested positive for Covid-19. However, fellow Brazil player Gabriel Magalhaes was not lucky with Covid-19 after it was disclosed that the new Arsenal signing has tested positive for the dreaded Coronavirus. Gabriel had missed the last two games in all competitions for the Gunners. Just like Willian and David Luiz, Gabriel Magalhaes has missed the last two games in the Premier League.
Brazil centre back Gabriel Magalhaes featured in the Carabao Cup quarterfinal tie at home to holders Manchester City as Arsenal were beaten 4-1 by the Citizens. With the result, Manchester City were able to progress into the semi-finals at the expense of the Gunners. The Brazil duo of David Luiz and Willian missed out on that Manchester City game.
Willian, Gabriel Magalhaes and David Luiz have all missed the recent league wins over London rivals Chelsea and Brighton & Hove Albion. Willian and David Luiz were reported ill by Arsenal manager Mikel Arteta, while Gabriel Magalhaes was isolating initially before he latest tested positive for Covid-19. The latest injury news from the Arsenal website revealed that both David Luiz and Willian will return to training on Thursday ahead of the West Brom game.