Submitted by
content
on Tue, 04/26/2022 - 11:31
Danilo Oliveira is a 'complete player' who 'needs to play' for a club like Arsenal or Manchester United, according to his Palmeiras teammate, Dudu. At just 20 years of age, Oliveira is already beginning to show his qualities in Brazil. The youngster has played 96 games for Palmeiras, and has contributed to 14 goals.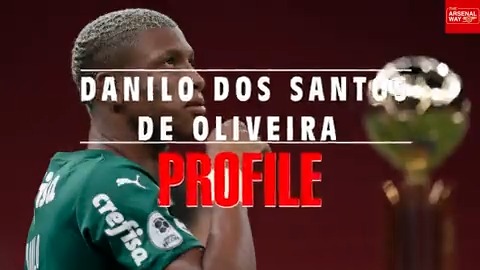 He played the full 120 minutes in the Club World Cup final defeat against Chelsea. He also starred in the Campeonato Paulista final second-leg against Sao Paulo, after missing the first-leg. The midfielder made up for his absence, scoring the first goal in a 4-0 victory, which meant his team won 5-3 on aggregate. Clearly, Danilo is both a trusted and talented star, especially for his age.
Furthermore, he has been linked to some big teams, who want him to take the next step in his career. Arsenal have been heavily linked, and Leeds have also cropped up. Danilo's teammate, Dudu, feels the youngster is ready for that next step, and namechecked some sides he can see him playing for.
Clearly, Danilo is seen as a massive star, and seems like a player that will have a bright future ahead of him. It is clear that Dudu thinks very highly of Danilo, given the reference to some of the biggest clubs in England.
Indeed, he feels Danilo has some fantastic qualities, which make him a complete player. Dudu added that his teammate is one of the complete players in Brazilian football playing in his position (defensive midfield position) at the moment. Also stating that he could go on to be one of the best in the world if he joins a big club.
It seems as if Palmeiras have a fantastic talent on their hands. Whether or not they will be able to keep him amid Premier League interest is another question, though.