Submitted by
content
on Thu, 03/25/2021 - 09:09
Multiple news outlets are reporting that Premier League club Chelsea have joined a list of clubs interested in snapping up Palmeiras' Brazilian superstar Gabriel Menino and they want to sign him in the summer. Chelsea manager Thomas Tuchel is already working with the club's scouts and the technical director as he is creating his list of possible transfer targets so he can get ready for the summer transfer window which he aims to use carefully in acquiring his summer transfer targets.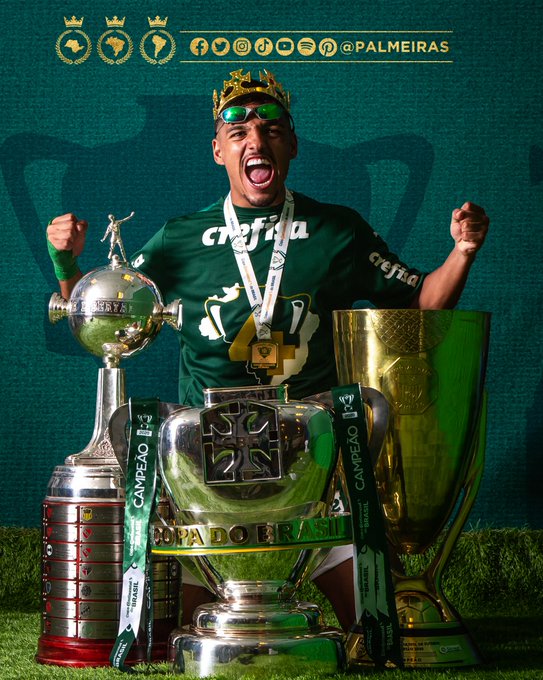 The German manager continues to tweak different formations and starting XI's since being appointed as the new Chelsea manager as he continues to look for his best players and formation ahead of next season which will be his first full campaign in charge of the Blues.
It is believed that the position the former Borussia Dortmund manager focuses on the most is the striker position and he wants to sign a top center-forward so badly that he reportedly can't wait for the window to open so he can do so as soon as he can. Now, it has been reported that he has joined the train of managers who have set their sights on the latest star to be born in Brazilian football and is reportedly more than willing to snap him up before any other manager gets their hands on him.
According to Brazilian media outlet UOL Esporte, Chelsea are not the only club interested in Menino, as Atletico Madrid are also in the picture. Other clubs that have been touted as potential destinations for the young, bright talent are Juventus, Inter Milan, Real Madrid, Paris Saint-Germain, and Borussia Dortmund.
It is yet to be understood why Tuchel wants Menino, given that he plays in midfield, a position where Chelsea have a lot of players in. But it may also be that the manager is interested in listening to offers for some of his current stars and is already eyeing replacements.